Having a baby is an expression of optimism. There are a number of factors behind declining birth rates, but one of them has to be that the present state of the world doesn't lend itself to optimism. From Kevin Stocklin at The Epoch Times via zerohedge.com:
Amid the deluge of dire predictions that the human population will rise exponentially, deplete the earth's resources, and overheat the planet, two recent demographic studies predict the opposite—that the number of people will peak within the next several decades and then begin a phase of steady, irreversible decline.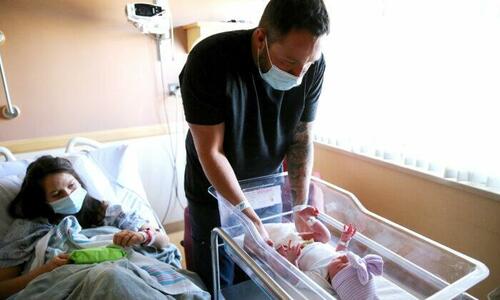 In some places, including Japan, Russia, South Korea, and most countries in Europe, that population collapse has already begun. China is not far behind.
The United Nations has predicted that humanity will continue its rapid expansion into the next century, growing from just under 8 billion today to more than 11 billion by 2100. An oft-repeated interpretation of this data is that people are having too many babies, and many of the models for climate change and environmental degradation are based on projections like these. In August, the U.N. declared a "code red for humanity" over climate change and overpopulation, and analysts at investment bank Morgan Stanley stated that the "movement to not have children owing to fears over climate change is growing."