Couple this with Covid vaccine induced infertility and the world's population may drop precipitously. From David Charbonneau at The Epoch Times via zerohedge.com:
A recently published meta-analysis shows that global sperm counts are declining worldwide—at an accelerating rate.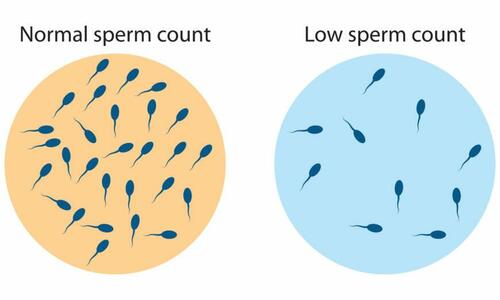 The article, published in the journal Human Reproduction Update in November 2022 by an international team of researchers, reviewed 2,936 scholarly abstracts and 868 full articles and analyzed data from 38 sperm count studies done on six continents, updating their landmark study of 2017.
The 2017 study found sperm counts had fallen in North America, Europe, and Australia by over 50 percent in a fifty-year span. The current study updated this data as well as added data from South/Central America, Asia, and Africa.
"The aim of this study was to examine trends in sperm count among men from all continents. The broader implications of a global decline in sperm count, the knowledge gaps left unfilled by our prior analysis, and the controversies surrounding this issue warranted an up-to-date meta-analysis," said the authors.
The analysis found that while sperm counts had declined at the average rate per year of 1.16 percent between 1972 and 2000, the rate of decline since 2000 has increased to an average of 2.64 percent per year.