The rhetoric about China has gotten over-the-top. They're a ten-foot-tall race of super humans who put on their pants both legs at the same time and will soon rule the world. James Rickards provides some welcome perspective at dailyreckoning.com: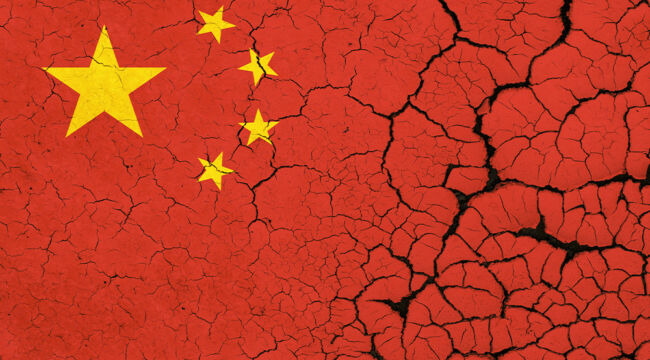 I've made many visits to China over the past thirty years and have been careful to move beyond Beijing (the political capital) and Shanghai (the financial capital) on these trips.
My visits have included Chongqing, Wuhan (the origin of the coronavirus outbreak), Xian, Nanjing, new construction sites to visit "ghost cities," and trips to the agrarian countryside.
My trips included meetings with government and Communist Party officials and numerous conversations with everyday Chinese people.
These trips have been supplemented by reading an extensive number of books on the history, culture and politics of China from 3,000 BC to the present. This background gives me a much broader perspective on current developments in China.
In short, my experience with China goes well beyond media outlets and talking heads.
An objective analysis of China must begin with its enormous strengths. China has the third-largest territory in the world, with the world's largest population (although soon to be overtaken by India).
China also has the fifth-largest nuclear arsenal in the world, with over 280 nuclear warheads. This is about the same as the U.K. and France but well behind Russia (6,490) and the U.S. (6,450). China is the largest gold producer in the world at about 500 metric tonnes per year.
Its economy is the second-largest economy in the world — behind only the U.S. China's foreign exchange reserves (including gold) are the largest in the world.
By these diverse measures of population, territory, military strength and economic output, China is clearly a global super-power and the dominant presence in East Asia. Yet, these blockbuster statistics hide as much as they reveal.