Here's a winning strategy. Increase the load on the electric grid with electric cars while plugging the infrastructure into intermittent wind and solar power and letting its infrastructure go to pot. From Milton Exrati at The Epoch Times via zerohedge.com:
As more and more irritated customers become certain that power shortages and blackouts have become more common, the electric grid's problems receive more attention. They should. Shortages and blackouts have in fact become much more common than they once were. The electric power grid has become increasingly fragile and considerably less reliable. This is especially troubling because, at the same time, Washington and several states plan to burden it further with electric cars and an increase in the use of electric appliances.
In part, the power problem reflects the increased reliance on inherently intermittent wind and solar sources. But this straightforward fact of life is only part of the story behind the electric grid's problems. Matters are much more complicated.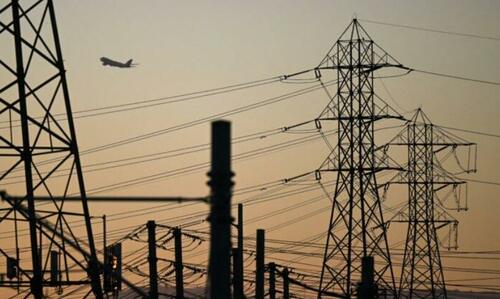 Evidence of failure is irrefutable and has sometimes appeared with great drama. A 2021 cold snap in Texas, for example, led to widespread blackouts and the death of 250 people. California has for years regularly imposed rolling brownouts and blackouts on utility customers. Just this past Christmas season, unusually cold weather across the country prompted utilities from Massachusetts and New York across the Midwest and into the south to beg their customers to turn down their thermostats and delay their use of appliances. Millions lost power for days in North Carolina and Tennessee. Downed power lines caused some of the problems, but in many cases electric utilities simply had to cut off power to some in order to a total crash of their systems. The incidence of prolonged blackouts for all reasons has doubled since 2013.
The green lobby, predictably, blames the problem on how climate change has created more severe weather. The fossil fuel industry and its allies in Congress, equally predictably, blame the problem on the unreliability of wind and solar. No doubt there is truth on both sides, though many of these points are debatable. One point, however, is not subject to cavil—that the wind does not always blow, and the sun does not always shine. Even in the face of this reality, these problems would seem to be something engineers could find solutions and investments could implement. But there is a complication, because most of the country uses regional transmission organizations (RTOs) to buy and sell power.