Facebook and Twitter's attempt to block the New York Post's Hunter Biden stories from circulating failed, and it may mark the height of their power. They pissed off the wrong people. From Glenn Harlan Richards at zerohedge.com:
SO USA TODAY DIDN'T WANT TO RUN MY HUNTER BIDEN COLUMN THIS WEEK. My regular editor is on vacation, and I guess everyone else was afraid to touch it. So I'm sending them another column next week, and just publishing this one here. Enjoy! This is as filed, with no editing from USAT.
*  *  *
In my 2019 book, The Social Media Upheaval, I warned that the Big Tech companies — especially social media giants like Facebook and Twitter — had grown into powerful monopolists, who were using their power over the national conversation to not only sell ads, but also to promote a political agenda.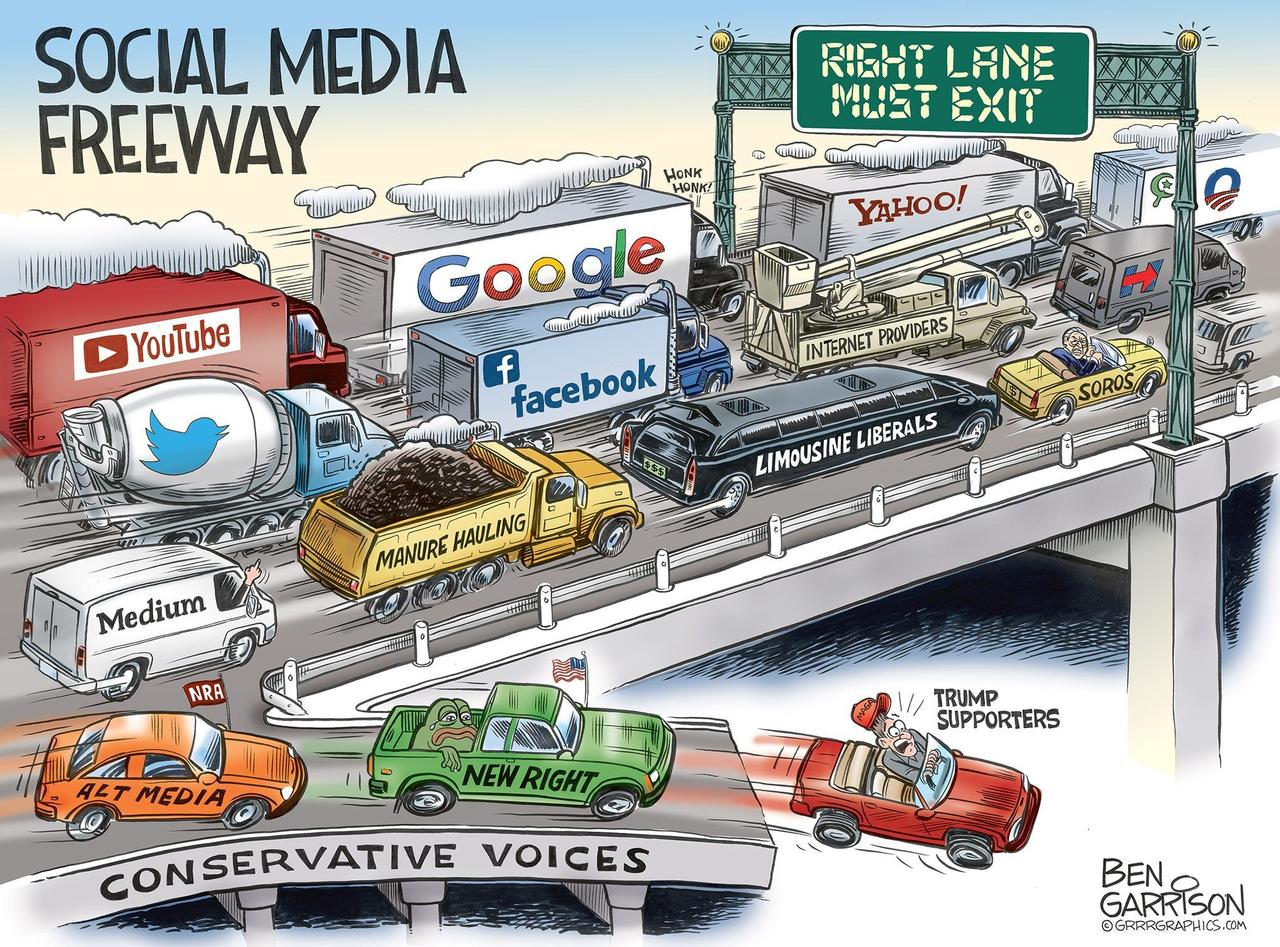 That was pretty obvious last year, but it was even more obvious last week, when Facebook and Twitter tried to black out the New York Post's blockbuster report about emails found on a laptop abandoned by Democratic presidential candidate Joe Biden's son Hunter.
The emails, some of which have been confirmed as genuine with their recipients, show substantial evidence that Hunter Biden used his position as Vice President Joe Biden's son to extract substantial payments from "clients" in other countries. There are also photos of Hunter with a crack pipe, and engaging in various other unsavory activities. And they demolished the elder Biden's claim that he never discussed business with his son.