The UK leaving the EU, and Scotland and Northern Ireland leaving the UK exemplify the global devolution and dissolution trend. From Mark Nestmann at nestmann.com:
"The empire on which the sun never sets."
That phrase was first attributed to a priest named Fray Francisco de Ugalde, uttered to King Charles I of Spain during the 16th century. It referred to the then-global extent of the Spanish Empire, which extended from the Philippines to most of what is now Mexico, Latin America, and South America.
In the 1560s, it might be the dead of night in Madrid, Spain's capital. But in Manila or Mexico City, it would be broad daylight.
However, by the 18th century, the Spanish Empire was in serious decline. A new global contender for empire, Great Britain, had burst on the scene. Australia, Canada, Malaya, New Zealand, Singapore, the colonies comprising the original 13 American states, along with large chunks of India and Africa, all were once part of the British Empire. By the end of World War I, more than 450 million people lived under some measure of British control, amounting to about one-fifth of the world's population.
At its largest extent, the British Empire looked like this: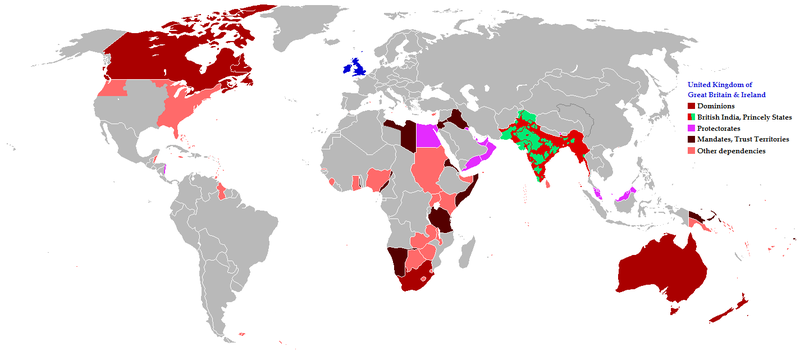 Continue reading →