Sam Bankman-Fried, bankrupt former billionaire, was the epitome of woke capitalism. From Tyler Durden at zerohedge.com:
While many analysts and economists will be talking for months about the epic downfall of crypto-exchange company FTX and its founder Sam Bankman-Fried, their focus will be primarily on the billions lost, the mismanagement of funds, the fraud inherent in yield farming and the alleged betrayal of investor trust.  This is a tale as old as time and not anything surprising.  What many in the mainstream are missing, though, is Fried's attachments to the World Economic Foundation, various global elitists and his avid sermonizing of the tenets of "effective altruism", which are nearly identical to the tenets of Klaus Schwab's Stakeholder Capitalism agenda.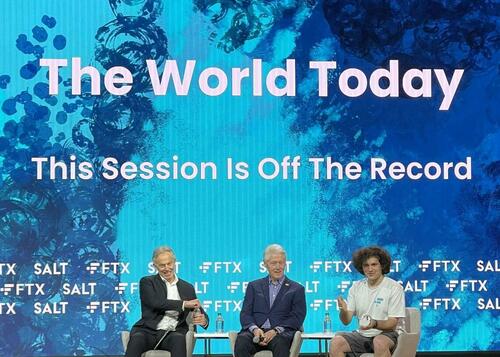 The WEF lists FTX as a corporate "partner" and participant, which means the company must meet the globalist organization's standards for Stakeholder Capitalism, a socialist economic model which deconstructs the Adam Smith and Milton Friedman free market foundation.
Milton Friedman argued that the only responsibility of business should be growth and profit (within the boundaries of the law) with the shareholders in mind.  The WEF insists that the Friedman philosophy must be abandoned and that the job of wealthy elites and corporations is to use profits as a tool for managing society (the so-called "stakeholders").  In other words, corporate leaders should become cultural and political leaders fulfilling greater ideological goals, all of them decidedly socialist/Marxist in origin.