If the New York Post story on Hunter Biden's laptop hadn't been suppressed by the poodle press and social media it might have been very relevant to the 2020 election. Now, of course, it's going to be the mechanism to get Joe out of office. The two videos in this story are priceless. From Tyler Durden at zerohedge.com:
"Have you ever wondered what it would feel like to attend a fire prevention speech delivered by an arsonist? Or perhaps a child safety seminar led by a pedophile? Well, that's exactly what it felt like Wednesday during the University of Chicago's "Conference on Disinformation and Erosion of Democracy," featuring some of the greatest promulgators of disinformation and illiberalism in American history." –The Federalist
Self-proclaimed arbiters of 'disinformation' from CNN and The Atlantic made fools out of themselves this week, after college freshmen at the University of Chicago asked several bombshell questions that went largely unanswered.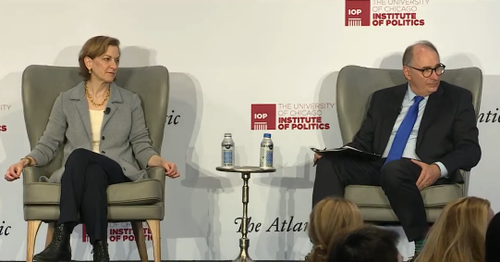 The event – opened by former President Barack Obama (whose administration used a fabricated hoax dossier filled with literal Russian disinformation to spy on the Trump campaign) – was moderated by former Obama adviser David Axelrod.
Hunter's Laptop
As Jonathan Turley notes, It appears that some media have a new narrative after admitting that the Hunter Biden laptop is legitimate after all. According to Atlantic Magazine writer and Pulitzer Prize winner Anne Applebaum, the story never did matter because it was just not interesting and "totally irrelevant" to her. Strangely, however, it once did. Applebaum pushed the false narrative as she was slamming others for publishing "Russian disinformation" and using the Hunter Biden story as an example. It only became uninteresting when it turned out to be true.