$100,000 a year buys you a lower middle class life in Los Angeles and San Francisco. From John Seiler at The Epoch Times via zerohedge.com:
As we head toward the end of another year, I'm remembering several friends who left in 2022 for cheaper states. And I'm thinking about several other friends who are planning on leaving in 2023 or 2024.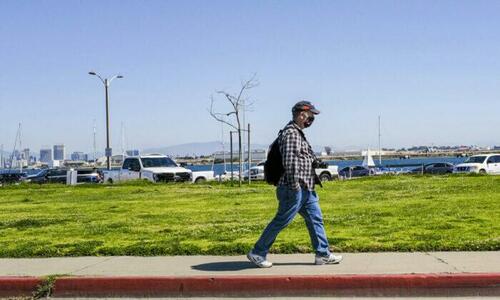 The fact is California is difficult, often impossible, to live in if you're in the middle class. The wealthy can afford to live here, although they often leave too, because that 13.3 percent top income tax rate really digs in, especially when they dream of moving to 0 percent Texas, Florida, or Nevada. The poor suffer, but California has a generous welfare state, so it's easier in many ways for low-income residents than living in another state.
It's the middle class, the rock bed of any society, that bears the brunt of California's brutal living conditions—amidst the sublime weather. There are three areas where the middle class is hammered: taxes, high housing costs, and a broken education system. Let's look at them as we peer toward 2023: a little winter organizing of our political mentalities.
1. Taxes.
 The middle class does not pay that 13.3 percent rate on millionaires, but it does pay what long was the "top" tax: 9.3 percent. California's income tax rates were indexed for inflation in 1978. But that was only after a decade of inflation pushed the middle class into the then-top rate of 9.3 percent. That is, today the middle class pays at a rate originally intended only for the very rich.
The middle class in no other state pays income taxes that high. Of the states, seven have no income tax at all. And 37 have a top rate below 9.3 percent.