Who is the real enemy of the millions of basically decent people in America, and why are they stirring up so much contrived conflict? From Jim Quinn at theburningplatform.com:
"If you catch 100 red fire ants as well as 100 large black ants, and put them in a jar, at first, nothing will happen. However, if you violently shake the jar and dump them back on the ground the ants will fight until they eventually kill each other. The thing is, the red ants think the black ants are the enemy and vice versa, when in reality, the real enemy is the person who shook the jar. This is exactly what's happening in society today. Liberal vs. Conservative. Black vs. White. Pro Mask vs. Anti-Mask. Vax vs. Anti-vax. Rich vs. poor. Man vs. woman. Cop vs. citizen. The real question we need to be asking ourselves is who's shaking the jar… and why?" – Shera Starr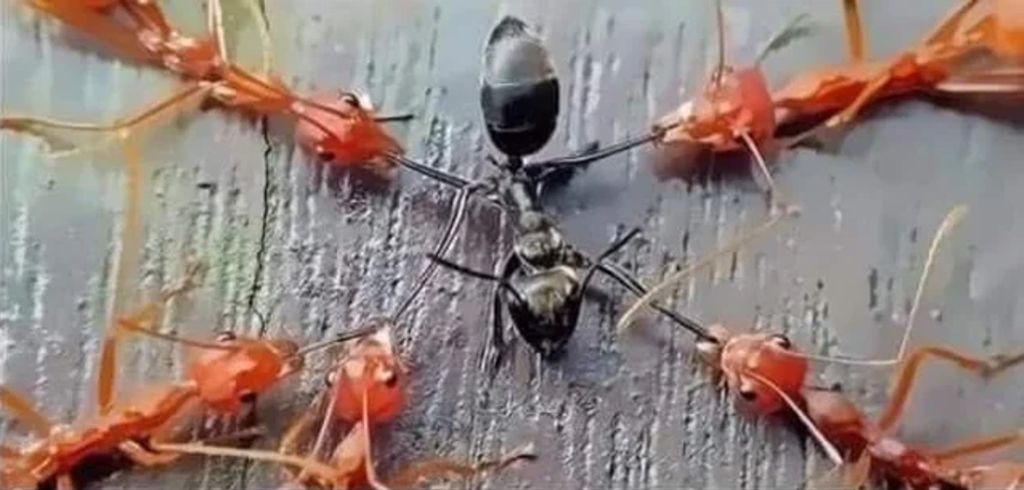 A few weeks ago, I saw the above quote in Jeff Thomas' article Learning from Ants, and it has been reverberating in my mind ever since. It is a perfect analogy for what has been happening in this country for years, with the jar lately being shaken at a rate faster than a Biden vote count increase at 3:00 am in a swing state. Everyone in this country, and the world, is at each other's throats. Who is shaking the jar? Why are they shaking the jar? Why do they want us fighting each other?
If they keep us focused on fighting each other, they believe we will not notice their reprehensible criminality, as they manipulate the masses through psychological engineering and the employment of propaganda techniques to push their desired narrative. If you ask someone – who is shaking the jar? – they will likely answer based on the standard left vs right, liberal vs conservative, white vs black paradigm which has been created by those benefiting from conflict. It is always a safe bet to follow the money when trying to identify the culprits.