It's said that bull markets climb a wall of worry. Robert Prechter has observed that bear markets descend a slope of hope. Hopes for the Federal Reserve to save the current shaky market are liable to be misplaced. From Brandon Smith at alt-market.com: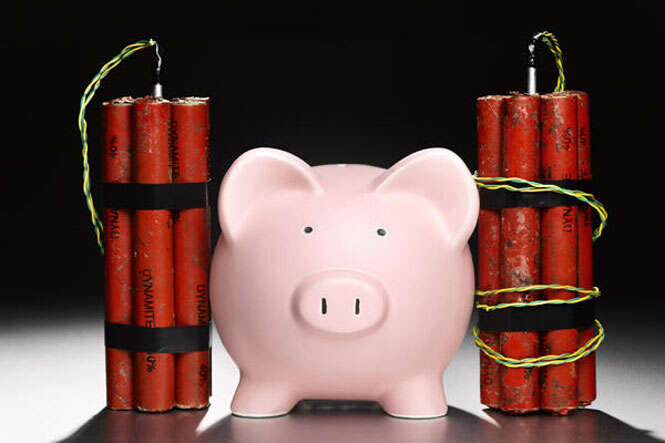 This article was written by Brandon Smith and originally published at Birch Gold Group
I have said it many times in the past but I'll say it here again: Stock markets are a trailing indicator of economic health, not a leading indicator. Rising stock prices are not a signal of future economic stability and when stocks fall it's usually after years of declines in other sectors of the financial system. Collapsing stocks are not the "cause" of an economic crisis, they are just a delayed symptom of a crisis that was always there.
Anyone who started investing after the crash of 2008 probably has zero concept of how markets are supposed to behave and what they represent to the rest of the economy. They have never seen stocks move freely without central bank interference and they have only witnessed brief glimpses of true price discovery.
With each new leg down in markets one can now predict every couple of months or so with relative certainty that investor sentiment will turn to assumptions that the Federal Reserve is going to leap in with new stimulus measures. This is not supposed to be normal, but they can't really help it, they were trained over the past 14 years to expect QE like clockwork whenever markets took a dip of 10% or more. The problem is that conditions have changed dramatically in terms of credit conditions and price environment and it was all those trillions of QE dollars that ultimately created this mess.