Most American citizens know that the laws that are applied them are not applied to certain favored classes, like illegal immigrants and Democrat politicians. From Victor Davis Hanson at zerohedge.com:
I recently led a group of about 100 citizens on a tour of Israel for nearly two weeks. Before returning to the United States, all participants had to indicate their vaccination status and take a COVID-19 test for reentry.
Anxieties swept the group as Israeli testers swabbed them.
Anyone testing positive would have to delay his or her return.
That quarantine would entail spending thousands of dollars in finding scarce hotel accommodations, additional living expenses, and rebooked airline tickets—depending upon the length of the mandatory sequestration.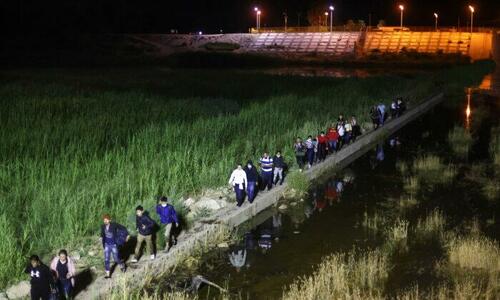 Contrast this to the tens of thousands of foreign nationals now mustering to cross illegally into the United States this summer.
They follow the already 2 million who've entered the country unlawfully since Joe Biden became president.
Does any foreign national worry about being tested for COVID-19, much less fear being turned away if he tests positive or lacks proof of vaccination?
Or do we scrutinize far more carefully U.S. citizens entering their own country legally than we do noncitizens crossing our borders unlawfully?