The Chinese have indirect ways of financially benefiting US politicians, like power couple Mitch McConnell and Elaine Chou, to advance their own interests. From Peter Schweizer at gatestoneinstitute.org:
China is certainly not the only foreign government that has made American politicians wealthy, either directly or indirectly. Given the size of their economy and the wealth of commercial ties between U.S. business and China, however, they do it bigger and more broadly than anyone else. This beneficence, I believe, poses potentially serious questions about China's influence, China's access to American policy makers, and China's activities in the halls of power. Further, it shows the toothlessness of American ethics watchdogs that these issues have not been more thoroughly reviewed and challenged previously.
The financial relationship between the McConnell-Chao family and the Chinese government has since only deepened. In 2017, as Elaine Chao joined the Trump administration, the Chinese government signed several new agreements with the Chao family.
The terms of the deal were not disclosed, but similar CSSC deals with other companies have recently cost about $47 million per vessel, which would place the total value of the deals Foremost has with the Chinese at nearly half a billion dollars. Under current disclosure laws, which do not apply to adult relatives, neither then-Secretary Chao nor Senator McConnell was required to report their family's dealings with a major foreign military contractor.
Closer Chinese financial ties for the benefit of one of America's most powerful political families also occurred in 2018 amid an aggressive push by Beijing for infrastructure deals around the globe. These deals are part of the strategic "One Belt, One Road" (OBOR) initiative, a massive plan to expand China's influence across Asia and Africa.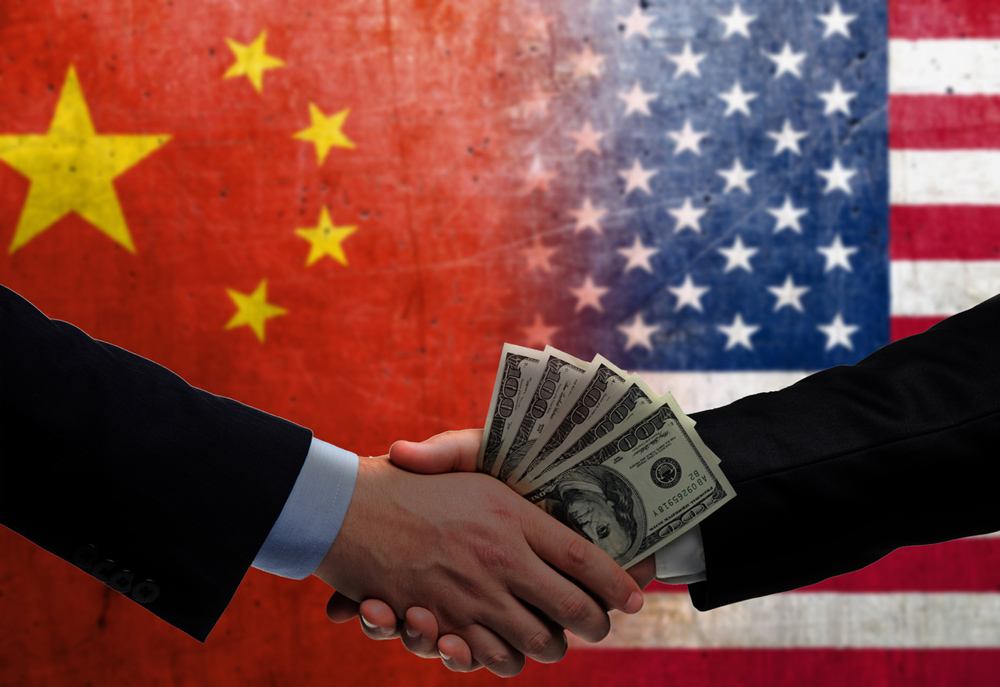 China is certainly not the only foreign government that has made American politicians wealthy, either directly or indirectly. Given the size of their economy and the wealth of commercial ties between U.S. business and China, however, they do it bigger and more broadly than anyone else. (Image source: iStock)