Just one deviation from the party line can get you ostracized, even if you're one of pop music's biggest stars. From Kit Klarenberg at rt.com: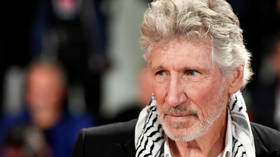 A leaked phone call reveals that outside pressure caused Amnesty to pull its promotion of a webinar featuring Pink Floyd's Roger Waters – a vocal skeptic of the Douma 'chemical attack' that prompted Western powers to bomb Syria.
In August this year, environmental pressure group Amazon Watch broadcast an online panel discussion in support of Steven Donziger, a crusading attorney who dared try to hold US energy giant Chevron to account for widespread environmental destruction in the Amazon, and was left fighting for his life, livelihood and liberty as a result.
In February 2011, Chevron was found liable by an Ecuadorian court for contamination resulting from crude oil production in the region by its subsidiary Texaco between 1964 and 1992, in a legal action that was many years in the making and led by Donziger.
Chevron is yet to pay a penny of the settlement though, for the landmark ruling was overturned in March 2014 by a US Federal Court on highly dubious grounds – in reaching his decision, presiding Judge Lewis A. Kaplan relied heavily on the evidence of a former Ecuadorian justice who subsequently admitted to fabricating his testimony. Donziger has since been charged with contempt of court and sat under house arrest for over a year awaiting trial.