While the world's attention is directed elsewhere, Julian Assange is dying at the hands of the British and US governments. From Mac Slavo at shtfplan.com: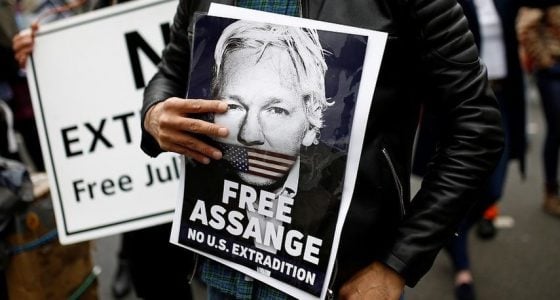 A very "sedated" Julian Assange told a friend that he's dying on Christmas Eve. Because of Assange's condition during the phone call, concerns about his health have mounted.  His suffering amounts to torture at the hands of government.
Assange's "crime" was publishing the truth.  He gathered information, none of which was fabricated or fake and published what the government is doing to other countries and the lengths that they'll go to enslave the masses.  For that "crime", Assange is being tortured in what can be summed up as a Gulag.   The powers that shouldn't be don't want someone who knows the truth to live to tell it, and that's become painfully obvious.
American Gulag Death Of Jeffrey Epstein: Will Julian Assange Be Next?
The Deep State Is Assassinating Julian Assange