ESG has evolved into fascism—a government-business partnership. From Tom Czitron at The Epoch Times via zerohedge.com:
Environmental, social, and governance (ESG) has been a hotly debated topic over the last few years. The seemingly unquestioned march towards corporate utopia has met with resistance among those who oppose the idea that government oligarchs should dictate the affairs of private business firms. The long-term effects of the ESG movement are largely ignored by the mainstream.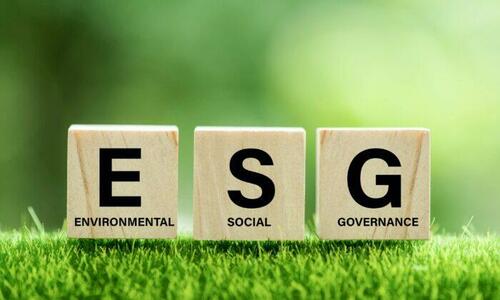 ESG is largely justified on the basis that corporations and financial institutions should be socially responsible. They should work obsessively to address the perceived menaces of climate change, racism, sexism, and a host of subjects. Our benevolent political and economic elite define what is virtuous and what is not for a grateful public.
Corporations are compelled to enact policies that will reduce carbon dioxide in the atmosphere, eliminate perceived negative economic outcomes against aggrieved groups, and be "sustainable," as well as other virtuous goals. It matters little to the "select group of human beings," as John Kerry called them, who are tasked with "saving the planet" that many of their solutions to these existential challenges are far more harmful than their worst-case scenarios.
The Friedman Doctrine, named after the eminent Chicago School economist, states that the sole responsibility of businesses is to maximize long-term shareholder value. I was exposed to this view in 1980 when I attended the University of Toronto's Master of Business Administration program. I was surprised by the moral certainty and simplicity implied by the statement.
I remember our professor being challenged by my class on two fronts. One was the issue of charitable donations. That argument was quickly dispatched when it was pointed out that corporate CEO's had no moral right to give away shareholders' money. It was not theirs to give. If the benevolent CEO wanted to make charitable donations out of his own pocket he was free to do so. Shareholders had this same ability.