Now California is trying to turn independent contractors into employees and raise business costs, particularly those of the trucking companies. Many will join he exodus of companies leaving the state. From John Kingston at Freight Waves via zerohedge.com:
It is going to be a radically new world in California's trucking sector with the imposition of AB5, and it isn't clear what parts of the industry — if any — are ready for it.
"Most immediately, motor carriers must evaluate and adopt alternative operating models to mitigate risk if they intend to continue to do business in California" was the admonition from the Benesch law firm in the wake of the Supreme Court decision in the case of California Trucking Association vs. (state Attorney General) Bonta. The decision opens the door for the imposition of AB5, the law on independent contractors that leans heavily toward classifying workers as employees rather than ICs.
"Motor carriers should immediately evaluate their California operations to determine what steps, if any, should be taken to respond to the changed backdrop for trucking" was the call to action from the trucking-focused Scopelitis law firm.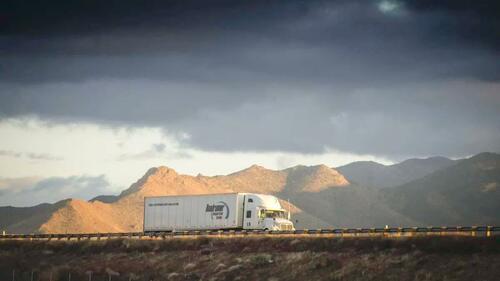 On the other side of the divide, there was celebration, including a victory lap by Lorena Gonzalez, the former and future labor leader who successfully pushed for AB5's passage in the California legislature in 2019.