People who buy gold often distrust pieces of paper called currencies. If you buy gold, by the actual yellow shiny stuff, not pieces of paper called ETFs. From Tyler Durden at zerohedge.com:
The internal mechanics of the gold market are again showing strains under this rally. The gap between New York futures and spot prices in London is still elevated, a sign of lingering concern over future supply of the physical form of the metal.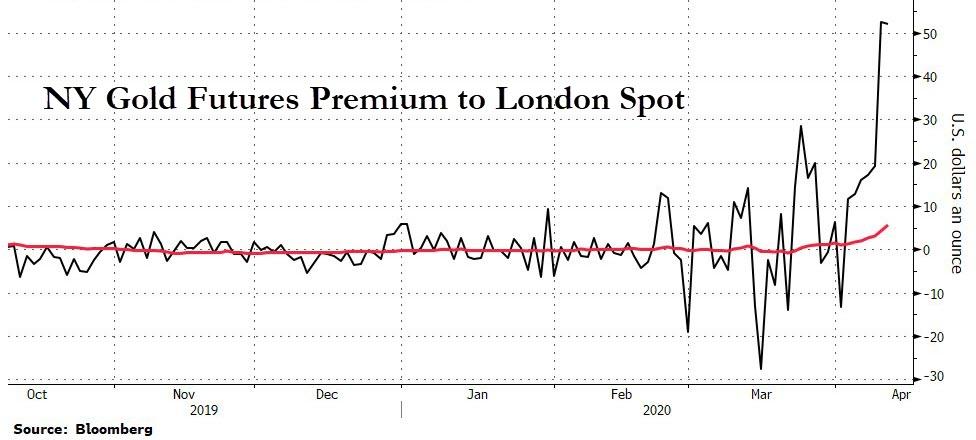 While investors continue to seek gold as a haven, it's still difficult to ship bullion around the world due to coronavirus-related restrictions, sending futures prices even higher.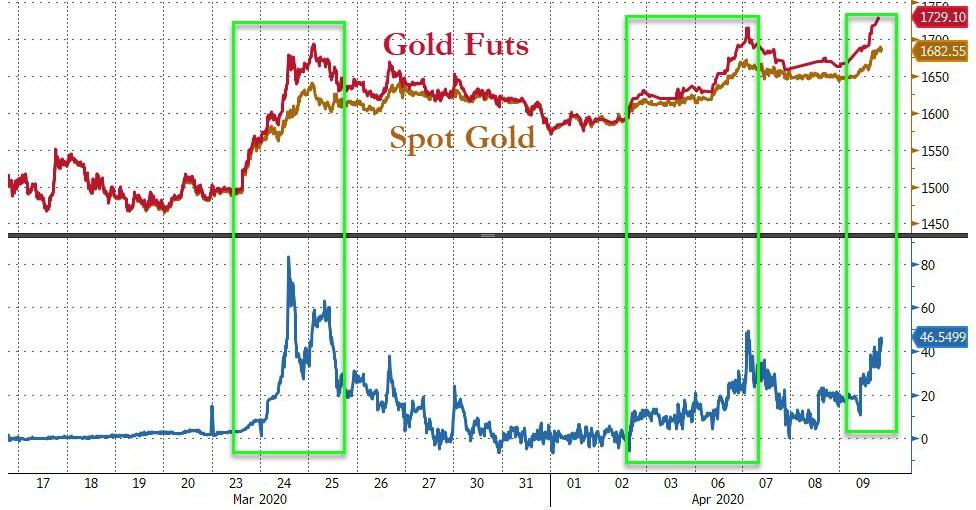 As Bloomberg reports, until recently, that was unheard of in a metal that's so utterly fungible, so easy to transport and where trade channels are so deeply established. But with planes grounded and refining capacity severely restricted, don't expect the arbitrage to break down immediately.
"People are paying the premiums over in the physical market and I think it's rolling into the futures," said Peter Thomas, a senior vice president at Chicago-based broker Zaner Group.

"It's safe-haven buying. People are scared."