The impending financial crisis will be global, which means the US won't escape it. From Charles Hugh Smith at oftwominds.com:
Currencies don't melt down randomly. This is only the first stage of a complete re-ordering of the global financial system.
Take a look at the Shanghai Stock Market (China) and tell me what you see: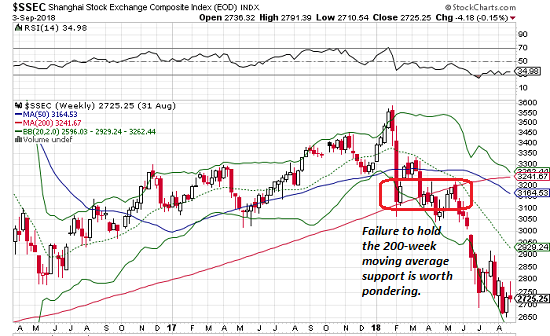 A complete meltdown, right? More specifically, a four-month battle to cling to the key technical support of the 200-week moving average (the red line). Once the support finally broke, the index crashed.
Now take a look at the U.S. S&P 500 stock market (SPX):