The infamous "insurance policy" referred to in an email between Peter Strzok and Lisa Page has been misunderstood. From Larry O'Conner at washingtontimes.com: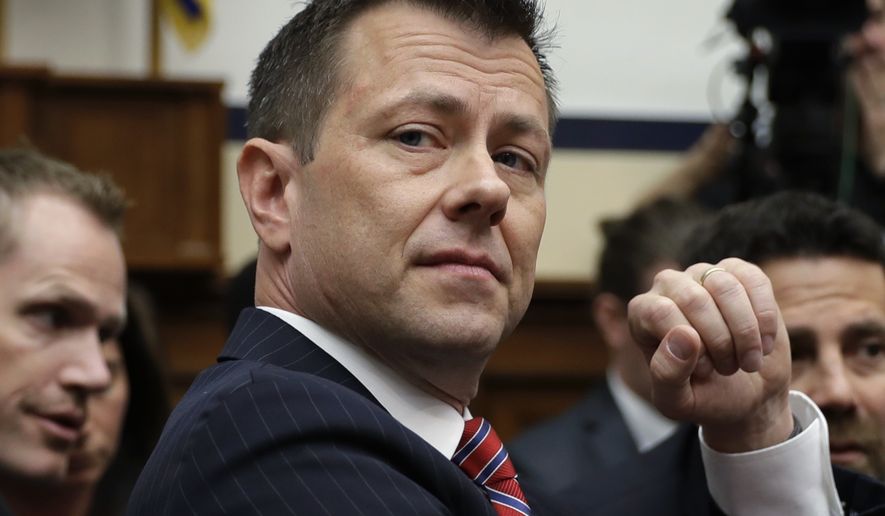 FBI agent Peter Strzok made a reference to an "insurance policy" in a message to his paramour, signaling it was to be used not to harm Donald Trump's campaign, but rather in case he won the presidency. (Associated Press/File) more >
It's been over a year since the highly damaging text messages between FBI agent Peter Strzok and his paramour, FBI lawyer Lisa Page, were revealed to the American public. The correspondence showed two senior Justice Department officials engaged in the most petty, vitriolic political diatribes while making decisions on the most sensitive investigations of the 2016 political season.
Their hatred toward then-candidate Donald Trump as well as their contempt for his supporters gave reasonable observers every reason to question whether the Hillary Clinton email investigation and the counterintelligence investigation into alleged Russian influence in the Trump campaign (Mr. Strzok and Ms. Page played key roles in both inquiries) were handled in a fair, unbiased and judicious manner.
Their behavior was so egregious that special counsel Robert Mueller removed them from his team the moment Justice Department Inspector General Michael Horowitz told him about the text messages. Mr. Strzok was dismissed from the FBI, and further investigations are continuing.
Despite all this, defenders of the James Comey cabal and "Russia collusion" aficionados make one strong argument that seemingly debunks the spygate scandal and outrage over the upper reaches of the Obama administration's wide-reaching surveillance operation on the campaign of the president's rival party.