When you cut through the statistics and econo-speak, your quality of life is deteriorating. From Quoth the Raven at zerohedge.com:
There's no doubt our country has all of a sudden slipped into the most precarious state we've been able to readily confirm with our own two eyes in decades.
We are suffering from runaway inflation, we have a monstrous labor shortage, and products we normally would have abundant access to are missing from store shelves. The country doesn't produce anything anymore, we have doubled our Central Bank's balance sheet in under two years and the money supply has gone parabolic.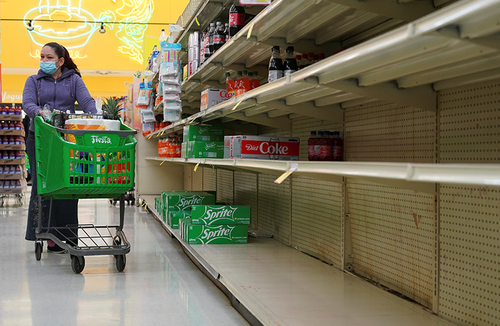 And engineering solutions for these issues requires correctly identifying where the problem is coming from to begin with. It appears we can either go one of two directions when we try to deduce the cause of these issues.
The first direction we can go in is to point to monetary and fiscal policy and look at their direct effects on the state of the country and our economy. This, I believe, is the pragmatic approach to solving the issues our nation faces.
The second direction, according to a new Washington Post op-ed, is apparently to blame and shame ourselves for being greedy and assuming that we ever deserved such a quality of life to begin with.
The Post recently published a piece called "Opinion: Don't rant about short-staffed stores and supply chain woes", which put this argument on the table, basically telling people to shut up and be thankful for the little they have.