Overblown fear is driving a lot of idiotic policies. From MN Gordon at economicprism.com: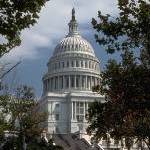 The general mood presently being fortified by the chattering classes is one of perpetual fear.  The basic stratagem includes continuously implanting the populace with extreme panic.  For a fearful populace is a subservient populace.
The current hobgoblin is the delta variant of the coronavirus.  The bug, at this very moment, is dispersing through the population…as viruses do.  And, per latest reports from the front lines, the lambda variant's now on the loose too.
Nonetheless, there's something on the loose that's far more deadly to society than a mutated coronavirus.  That is, the virus of fear.  It originates with the control freak central planners.  Then it's showered on the populace in rapid succession.
Last Sunday, for example, at the conclusion of a meeting of Group of 20 finance ministers, Treasury Secretary Janet Yellen said she was, "…concerned that coronavirus variants could derail the global economic recovery and called for an urgent push to deploy vaccines more rapidly around the world."
And to avoid catching the delta variant, Dr. Anthony Fauci – a complete doof – stated that, "…if you want to go the extra mile of safety even though you're vaccinated when you are indoors, particularly in crowded places, you might want to consider wearing a mask."
Certainly, the opportunities to spread the virus of fear are countless.  New coronavirus variants.  Cyberattacks.  Climate change.  Terrorism.  The Russian menace.  The China problem.  UFOs.
You name it…the sky's the limit…
Situation Perpetual Fear
The most advantageous kind of fear in the eyes of the political class is fear that can be tied to some sort of imminent economic calamity.  Such fears are not entirely fabricated.  Rather, they stem from a real threat, which is then whooped up and overblown to the max.