Big tech and mainstream media are one big club, and they work with and protect each other. From Bowen Xiao at theepochtimes.com: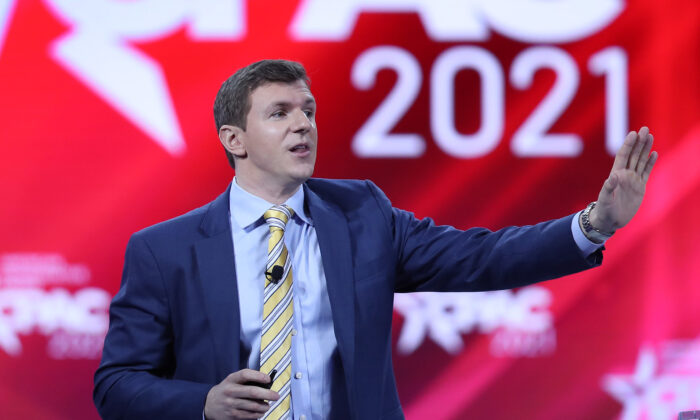 James O'Keefe, president of Project Veritas, addresses the Conservative Political Action Conference being held in the Hyatt Regency in Orlando, Fla., on Feb. 26, 2021. (Joe Raedle/Getty Images)
The Twitter account of James O'Keefe, the founder of Project Veritas, was permanently suspended on April 15 following a series of recordings the undercover journalism nonprofit posted as part of an expose on CNN.
A Twitter spokesperson didn't immediately respond to a request for comment. However, other reporters said the social media platform told them that O'Keefe had been banned "for violating the Twitter Rules on platform manipulation and spam."
Twitter pointed to a section in the company's rules, which states: "You can't mislead others on Twitter by operating fake accounts," and "you can't artificially amplify or disrupt conversations through the use of multiple accounts."
At the time of the suspension, O'Keefe had over 900,000 followers. A link to his profile now shows a screen that states "account suspended."
O'Keefe told The Epoch Times he had heard something about a Twitter source reportedly saying the ban was due to "running a network of accounts that claimed to be things they weren't." He said the social media company would be emailing him momentarily with a formal reason.
O'Keefe later posted a screenshot on Telegram of the email Twitter sent to him regarding his account. That email said he was "permanently suspended" specifically for "fake accounts" used to "manipulate Twitter conversations."
"I don't know what they think, that I'm a Russian bot?" O'Keefe said in a phone call. "I don't know what they are talking about. We just did the CNN thing for three days—I guess we are too effective.