After ten years of abject failure, the US government is still bent on regime change in Syria. From Tyler Durden at zerohedge.com:
For the past couple months there's been persisting reports and rumors that Saudi Arabia is preparing to restore diplomatic ties and normalized relations with the Syrian government under Bashar al-Assad, coming off a decade of war in which the Saudis spearheaded efforts alongside the US and other allies to topple him.
As we detailed in early May the first major step toward detente came when Saudi Arabia's powerful intelligence chief, Gen Khalid Humaidan, traveled to Damascus to meet with his Syrian counterpart. The two sides broke off relations since near the start of the war in 2011, especially as it became clear the Saudis were a key part of the Western allied push for regime change, through covert support to anti-Assad insurgents and jihadists which included regular weapons shipments.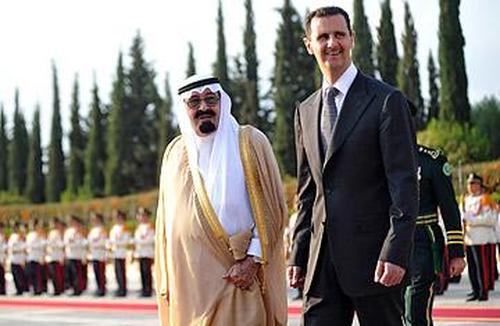 Starting in 2018, other Arab capitals had begun seeking to mend relations with Assad, especially after the United Arab Emirates reopened its long shuttered embassy in the Syrian capital at the end of that year. There's even been talk of late of Assad being invited back into the Arab League.
Essentially America's Gulf allies are fast coming to the conclusion that Assad is here to stay, and that pragmatism means opening up relations; however, Washington doesn't see it that way – as its prior long-running covert war has turned to an economic war of economic strangulation and choking off national resources by occupying the oil and gas rich northeast.