Any trade agreement the Chinese sign with Trump be heavily weighted in their favor. From Gordon G. Chang at gatestoneinstitute.org:
China has violated its WTO promises and all the other trade deals. Now, President Trump is seeking to remedy Beijing's failure to follow promises — and its continued annual theft of hundreds of billions of dollars of American intellectual property — by inking another pact.
Moreover, Washington's determination to end Chinese theft of intellectual property also undermines Xi Jinping's signature Made in China 2025 initiative to dominate eleven critical technologies by that year.
In short, there is no chance that Xi will comply with any agreement that is acceptable to the United States.
A trade agreement now will be seen as an end to the "trade war" and as Trump's support for Xi. A pact, therefore, would constitute America's fourth great rescue of Chinese communism.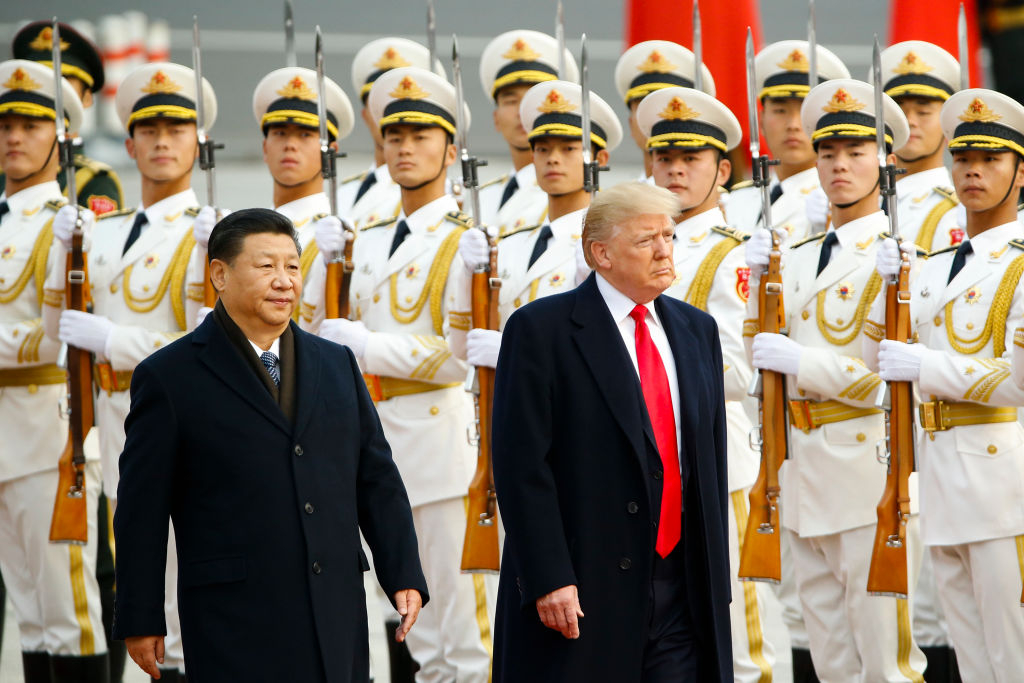 A trade deal with President Donald Trump looks as if it is the only thing that can revive the Chinese economy and thereby save Xi's brand of communism. Will the American president do so? Pictured: President Trump takes part in a welcoming ceremony with President Xi on November 9, 2017 in Beijing, China. (Photo by Thomas Peter-Pool/Getty Images)
Three times — in 1972, 1989, and 1999 — American presidents rescued Chinese communism. Now, Xi Jinping's China, plagued by problems of his own making, desperately needs a lifeline.