The company Dominion Voting Systems keeps coming up in stories about potential voting fraud. From Jeff Carlson at theepochtimes.com: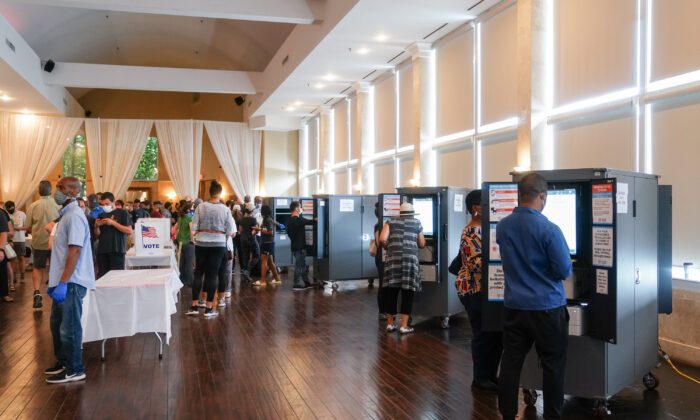 Cyber security expert raised concerns over integrity of system, including external vulnerabilities, in sworn statement
Software and equipment from Dominion Voting Systems, used in this month's presidential election, has been the source of ongoing controversy, with one legal declaration made by a poll observer of Georgia's statewide primary earlier this year highlighting multiple problems.
Georgia Secretary of State Brad Raffensperger announced the state's purchase of a $106 million election system from Dominion Voting Systems in July 2019. In a lawsuit, which originated in 2017, critics contend that the new system was subject to many of the same security vulnerabilities as the one it was replacing.
In an Oct. 11 order, just weeks prior to the presidential election, U.S. District Judge Amy Totenberg agreed with the concerns associated with the new Dominion voting system, writing that the case presented "serious system security vulnerability and operational issues that may place Plaintiffs and other voters at risk of deprivation of their fundamental right to cast an effective vote that is accurately counted."
"The Court's Order has delved deep into the true risks posed by the new BMD voting system as well as its manner of implementation. These risks are neither hypothetical nor remote under the current circumstances," Judge Totenberg wrote in her order.
Despite the court's misgivings, Totenberg ruled against replacing the Dominion system right before the presidential election, noting that "Implementation of such a sudden systemic change under these circumstances cannot but cause voter confusion and some real measure of electoral disruption."