They'll label you crazy for thinking government creates more problems than it solves and Presto! no more guns for you. From Tyler Durden at zerohedge.com:
In his recent address on gun violence, Joe Biden called for a number of new measures to limit 2nd Amendment rights, but two of them stood out as starkly unconstitutional – The issuance of an "assault weapons" ban and the institution of national Red Flag gun laws.
Both are egregious in their violations of the Bill of Rights, but Red Flag laws set an Orwellian standard that will likely be used against conservatives as a whole.
How? We have to examine the situation within the context of Joe Biden's domestic terrorism policies, but first lets explain what Red Flag laws are.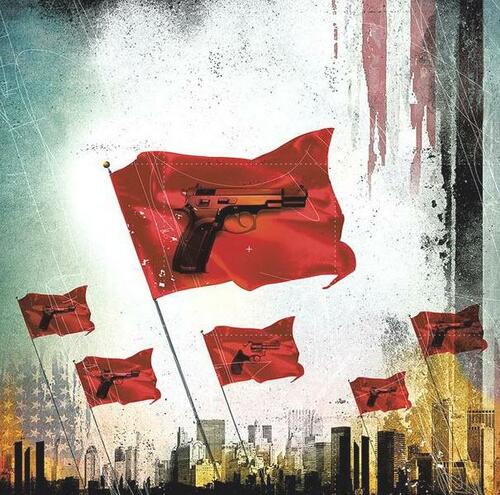 Red Flag laws, also known as "Extreme Protection Orders," are generally associated with assumptions of mental health and instability (remember the word "assumptions"). The parameters of such laws tend to be incredibly broad and ambiguous, and allow for almost anyone in regular proximity to a person to accuse them of being psychologically unstable. The accusation can come from a family member, a significant other, a work associate, etc.