Chaos has staged a monumental upside break-out and is trending higher and higher. It's difficult to impossible to predict its many manifestations, but don't bet on this trend reversing anytime soon. From Conrad Black at The Epoch Times via zerohedge.com:
We have familiar experience of the phenomenon of what are clearly intolerable circumstances being tolerated if they worsened only gradually. Everyone has looked back on a grueling experience and thought that it could not have been endured had the individual known how unpleasant it would become. No matter how familiar anyone may be with the horrors of the Nazi regime, it remains to us inconceivable that the culture of Beethoven and Goethe could have committed such crimes.
The United States has now reached the point where the sequence of outrageous and unconstitutional measures that have occurred in the last six years would have been inconceivable six years ago.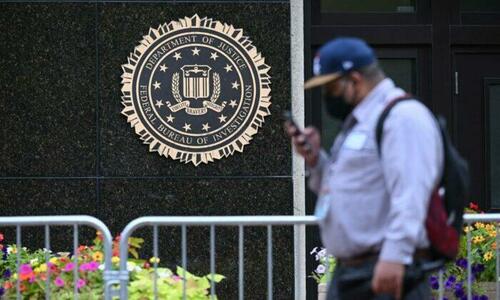 It's unimaginable that anyone who has ever been nominated for president by a serious American political party could be an intelligence asset for a foreign power. We now know that there has never been one scintilla of evidence remotely hinting that Donald Trump was guilty of any such offense, or that he had any inappropriate relations or even a particular regard for the government of Russia. Yet for over two years it was endlessly bandied about that Trump had been "groomed" by Russian agents like the Manchurian Candidate to debase the presidency of the United States into boot-licking subordination to the national interest of Russia. The former directors of the National and Central Intelligence Agencies, James Clapper and John Brennan, solemnly told national audiences that Trump was a Russian intelligence agent and was guilty of treason in favor of the Russians.