This information may be the only thing that makes eating bugs look good. From Igor Chudov at igorchudov.substack.com:
USDA does not allow animal tumors to enter food chain. But lab-grown meat is made of tumor cells
According to Bill Gates and the World Economic Forum, ongoing global warming threatens to destroy humanity. Methane, coming from the belches and farts of cows, is a greenhouse gas (GHG). So, cows are a problem!
Fortunately, Bill Gates has a solution for us, explained in this video. We need to stop growing cattle and switch to lab-grown synthetic beef.
The World Economic Forum expects we will eat "synthetic meat" in 16 years. (the article below was written 4 years ago)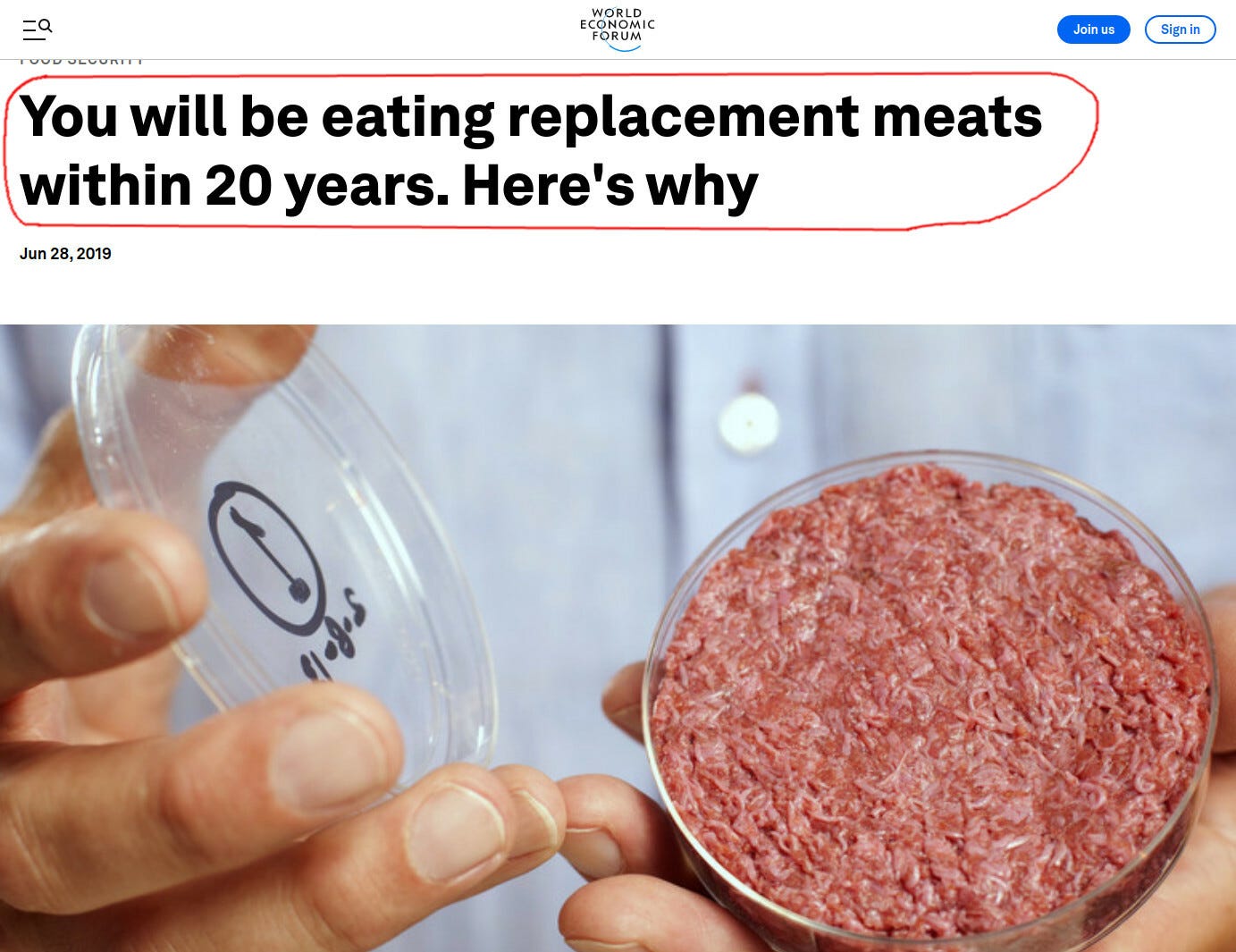 Bill Gates made sizable investments in "synthetic meat" manufacturers, expecting to turn a nice profit.

The CNBC article explains that "lab-grown meat," that is, cell cultures grown in giant stainless vats, is not the same as "fake meat" made of soy or pea protein:
Vegetarians have long touted the ethical and environmental problems with meat production and consumption. Start-ups such as MosaMeat, JUST and Memphis Meats are tissue-engineering meat in a lab to allow people to enjoy being a carnivore without any of the environmental or ethical hang-ups.

Dubbed clean meat, the efforts are distinct from "fake meat," like the soy protein "chicken" you can find in your grocery store today. Unlike Morningstar or Boca Burgers, clean meat really is meat; it just grows in a lab instead of being part of an animal.