Russia is not without economic weapons of its own, particularly if the U.S. and Europe should try to bar it from SWIFT, the international banking network. From Tyler Durden at zerohedge.com:
While the situation along the Ukrainian border appears to be deescalating – aside from US/UK's panic coalition, a top Russian official says that if the West follows through on a threat to cut the Kremlin off from the SWIFT payment system, Europe won't receive Russian oil, gas, or metals.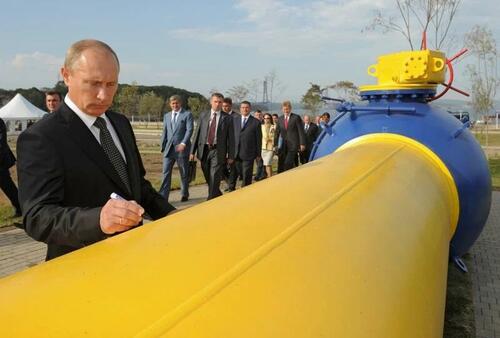 On Tuesday, British Prime Minister Boris Johnson said he was in discussions to ban Russia from the Swift global payments system with the United States, calling it a "very potent weapon."
"I'm afraid it can only really be deployed with the assistance of the United States though. We are in discussions about that," he added.
Nikolay Zhuravlev, Vice Speaker of the Federation Council, responded to Johnson's threat – telling Russia's state-owned TASS that Europe would suffer the consequences of such a move.
"SWIFT is a settlement system, it is a service. Therefore, if Russia is disconnected from SWIFT, then we will not receive [foreign] currency, but buyers, European countries in the first place, will not receive our goods – oil, gas, metals and other important components of their imports. Do they need it? I am not sure," said Zhuravlev – who noted that while SWIFT is convenient and fast – it's not the only game in town when it comes to financial transactions.