Germany is imposing a sanction on Russia that will hurt Germany far more than Russia. From Tyler Durden at zerohedge.com:
Update (0900ET): Europe's energy crisis deepened Tuesday as Germany halted the process of certifying the Nord Stream 2 natural gas pipeline. Putin's right hand man, Dmitry Medvedev responded to German Chancellor Olaf Scholz's comments about the certification of the controversial Russia-to-Germany natural gas pipeline that 'can't happen right now' by tweeting:
German Chancellor Olaf Scholz has issued an order to halt the process of certifying the Nord Stream 2 gas pipeline. Well. Welcome to the brave new world where Europeans are very soon going to pay €2.000 for 1.000 cubic meters of natural gas!
Based on Medvedev's tweet, translating MWh to cubic meters, it appears gas prices for Europe could be headed back to crisis levels not seen since late 2021.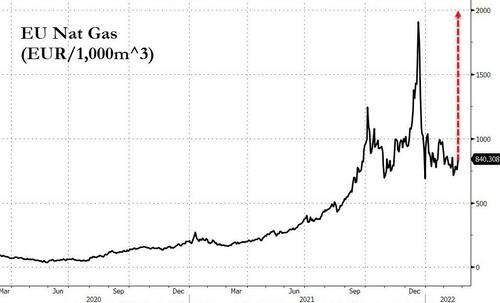 Europe is heavily reliant on Russia for its gas needs, and to block the Nord Stream 2's certification will only create havoc in European energy markets.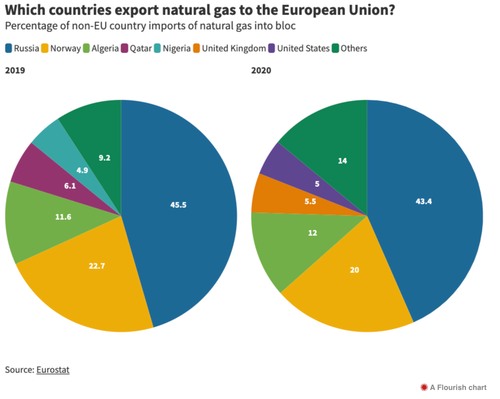 Europe's ultra-low gas storage levels for this time of year will keep the market very tight even beyond the winter season.