The latest installment in the Twitter Files, from Matt Taibbi at zerohedge.com:
In the latest release of 'THE TWITTER FILES,' journalist Matt Taibbi details how Twitter acted as a 'subsidiary' of the FBI.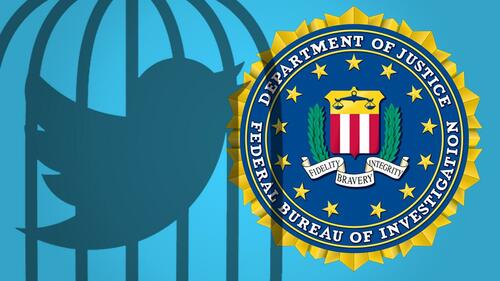 As a reminder, parts 1-3 of the series covered respectively, Twitter's decision to interfere in the 2020 election by censoring the Hunter Biden laptop story, how the company created secret blacklists, and how they justified removing former President Donald Trump despite internally agreeing that he didn't break any rules (parts one, two and three).
Take it away, Matt:
Continued:
3. Twitter's contact with the FBI was constant and pervasive, as if it were a subsidiary.

4. Between January 2020 and November 2022, there were over 150 emails between the FBI and former Twitter Trust and Safety chief Yoel Roth.

5.

Some are mundane, like San Francisco agent Elvis Chan wishing Roth a Happy New Year along with a reminder to attend "our quarterly call next week." Others are requests for information into Twitter users related to active investigations.

 

6.

But a surprisingly high number are requests by the FBI for Twitter to take action on election misinformation, even involving joke tweets from low-follower accounts.