Once upon a time there was a definable bloc within the the Democratic party that was highly skeptical of American military engagements. No more. From Chris Hedges at chrishedges.substack.com:
The Democratic Party has become the party of permanent war, fueling massive military spending which is hollowing out the country from the inside and flirting with with nuclear war.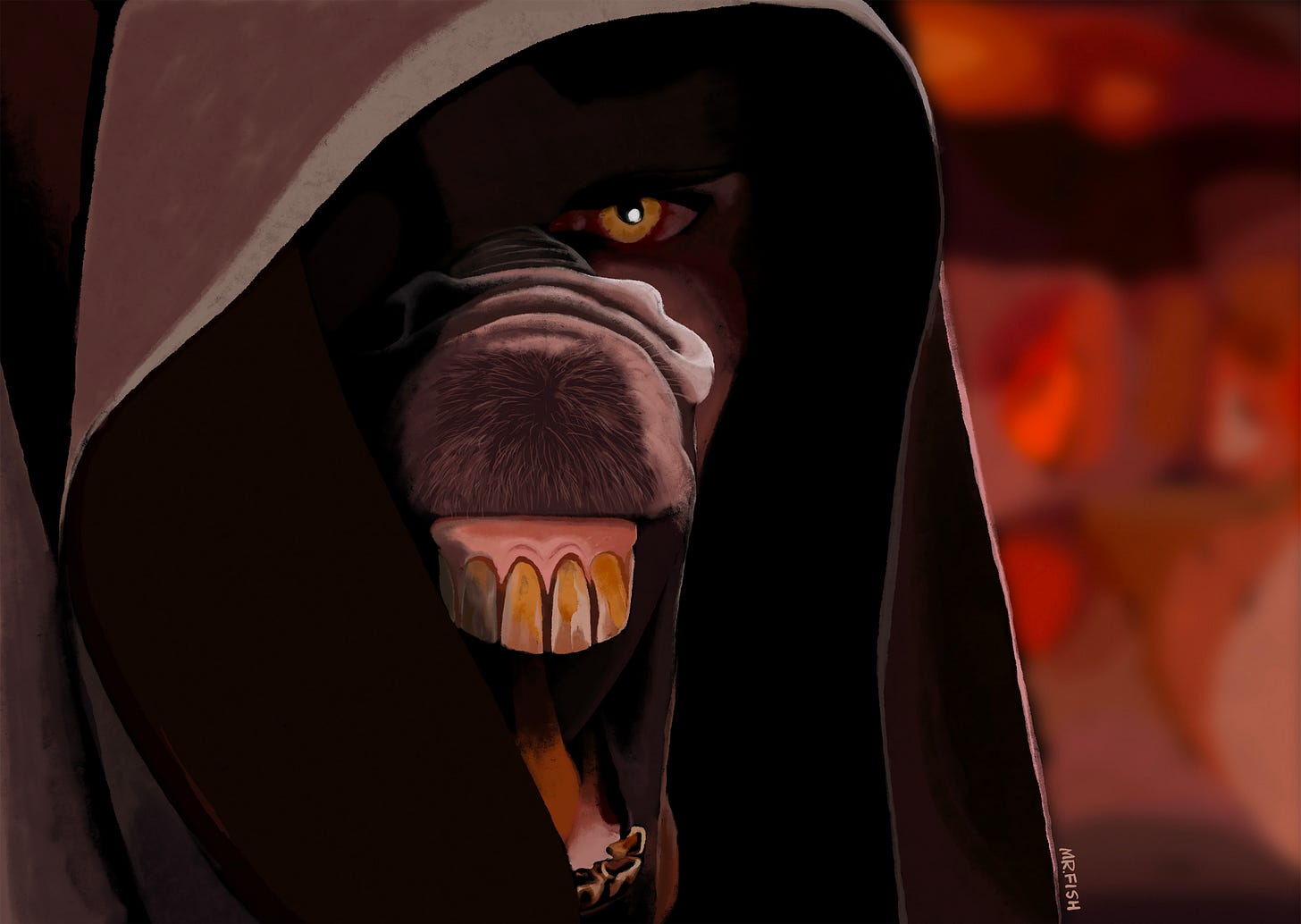 Democratic Dark Side – by Mr. Fish
The Democrats position themselves as the party of virtue, cloaking their support for the war industry in moral language stretching back to Korea and Vietnam, when President Ngo Dinh Diem was as lionized as Ukrainian President Volodymyr Zelensky. All the wars they support and fund are "good" wars. All the enemies they fight, the latest being Russia's Vladimir Putin and China's Xi Jinping, are incarnations of evil. The photo of a beaming House Speaker Nancy Pelosi and Vice President Kamala Harris holding up a signed Ukrainian battle flag behind Zelensky as he addressed Congress was another example of the Democratic Party's abject subservience to the war machine.
The Democrats, especially with the presidency of Bill Clinton, became shills not only for corporate America but for the weapons manufacturers and the Pentagon. No weapons system is too costly. No war, no matter how disastrous, goes unfunded. No military budget is too big, including the $858 billion in military spending allocated for the current fiscal year, an increase of $45 billion above what the Biden administration requested.
The historian Arnold Toynbee cited unchecked militarism as the fatal disease of empires, arguing that they ultimatley commit suicide.
There once was a wing of the Democratic Party that questioned and stood up to the war industry: Senators J. William Fulbright, George McGovern, Gene McCarthy, Mike Gravel, William Proxmire and House member Dennis Kucinich. But that opposition evaporated along with the antiwar movement. When 30 members of the party's progressive caucus recently issued a call for Biden to negotiate with Putin, they were forced by the party leadership and a warmongering media to back down and rescind their letter. Not that any of them, with the exception of Alexandria Ocasio-Cortez, have voted against the billions of dollars in weaponry sent to Ukraine or the bloated military budget. Rashida Tlaib voted present.