California looks like it is reaching its long-term objective: make it impossible to do business within the state. From Tyler Durden at zerohedge.com:
Meat-packing giant Smithfield Foods announced a 1,800-person pork processing plant in California would shutter operations next year, citing the rising cost of doing business in the liberal-run state.
Smithfield, owned by Hong Kong-based pork conglomerate WH Group Ltd., "will cease all harvest and processing operations in Vernon, California in early 2023," the company said in a Friday press release.
"Smithfield is taking these steps due to the escalating cost of doing business in California," the company continued.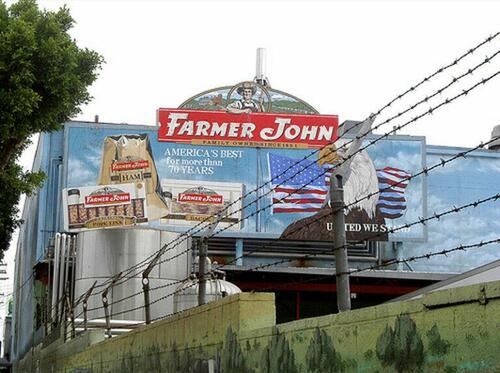 WSJ explains the company's reasoning behind winding down operations at the Vernon plant is due to a multitude of factors, including the cost of energy to power plants is 3.5x higher per head to produce pork than any of its 45 other US plants.
"It's increasingly challenging to operate efficiently there," company spokesman Jim Monroe told WSJ. "We're striving to keep costs down and keep food affordable."