Freedom and truth are not compatible with communism, no matter who's running the show. From David Flint at The Epoch Times via zerohedge.com:
To communists and their ilk, the truth is whatever line the party is now promulgating – that is, until it is superseded by a new line.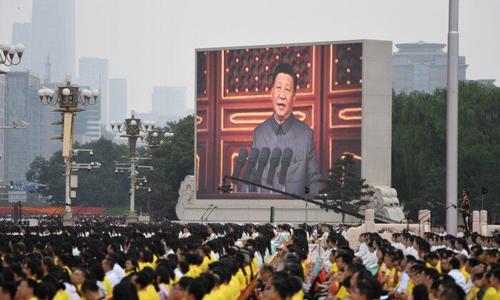 This is the theme of George Orwell's great novel, 1984. The protagonist, Winston Smith, works at the Ministry of Truth, constantly amending historical records to be consistent with whatever is the current party line. In particular, those liquidated are made non-persons, just as though they never existed.
The truth has been packaged precisely this way in Communist China continuously and consistently since 1949, just as it was from the birth to the collapse of the USSR. Accordingly, when Joseph Stalin's secret police chief, Lavrentiy Pavlovich Beria, was executed by his successors, subscribers to the Great Soviet Encyclopaedia would receive instructions to replace pages eulogising Beria with additional material on the Behring Sea. Beria was made a non-person.
But the fact is that the enemy of each and every communist regime is truth itself, as are the other values and principles of civilised society, especially the proposition at the very core of the Declaration of Independence. This is not just American. According to Winston Churchill, following the Magna Carta and the English Bill of Rights, the Declaration is the third great title deed on which the liberties of the English-speaking people, the core of the West, are founded.