It's good to see that Dinesh D'Souza's excellent voting fraud documentary is making some money. Let's hope it at least covers its costs, which judging by the quality of the film, are not insubstantial. From Zachary Stieber at The Epoch Times via zerohedge.com:
Dinesh D'Souza's new documentary hauled in over $1 million on a streaming website in just 12 hours.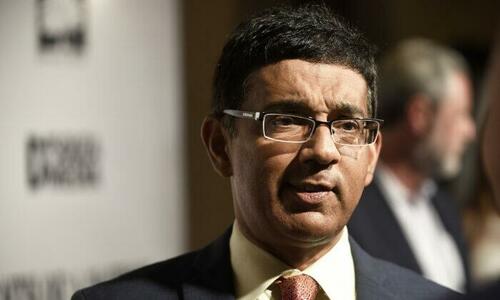 Viewers paid to watch "2000 Mules" on Rumble and its platform Locals after the movie became available to rent on May 7 at noon, Rumble announced.
"The success of '2000 Mules' on Rumble is a great sign for creators who do not want to be silenced or censored for their speech," D'Souza said in a statement.
"Supporting creative independence is core to our values, and we are thrilled to offer creators a new way to distribute and sell movies independently," Assaf Lev, the president of Locals, added.
The film was screened at theaters across the country before it became available to stream online.